School uniforms may seem boring, yet they make a student's life considerably easier. The Hogwarts school robes, with the significant exception of Ron Weasley's hideous robes, were one less problem for Hogwarts students to worry about. Although still similar, the students' robes are not the same. Each house has their own unique style and color which you can check which house you are in by taking Hogwarts house quiz. This was a blessing in disguise since there were so many other things these students needed to be concerned about, especially the never-ending Voldemort issues.
Teachers at Hogwarts, on the other hand, seemed to be free to wear anything they wanted. Despite the fact that it was prohibited, the teachers at that prestigious school were allowed to customize the outfits to their liking. For these Hogwarts professors, Sirius' two-way mirrors, or any regular bathroom mirror would make no difference; all they would see reflected back is their own personal style.
That is why we put together a handful of our personal favorites of these Hogwarts' professors fashion to serve as inspiration for your own street style.
Professor Trelawney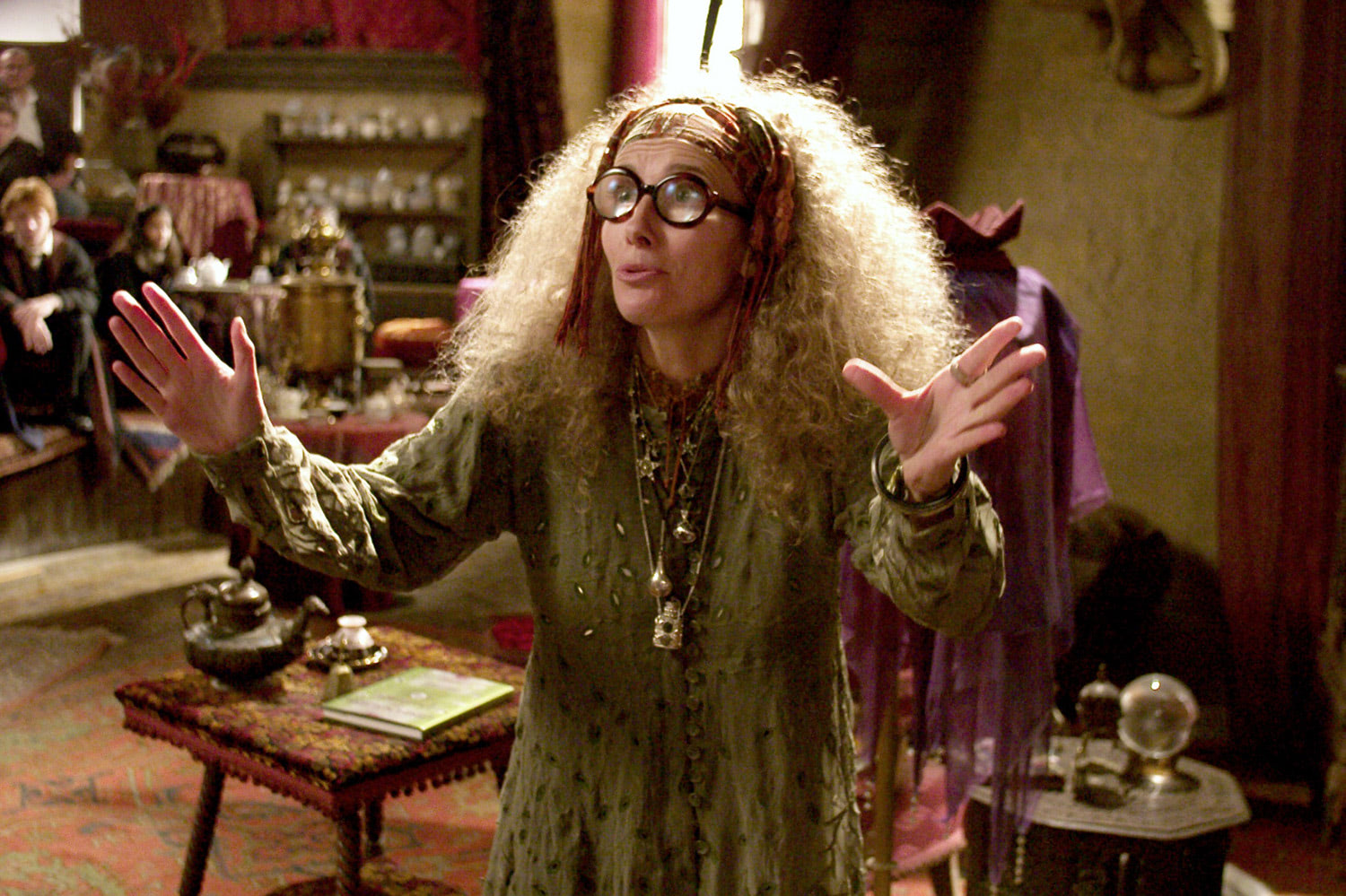 At Hogwarts School of Witchcraft and Wizardry, Professor Sybill Trelawney teaches Divination to students of all levels. She has made up visions of the future of Harry's death year after year, and the majority of people believe she is a liar.
In fact, during Harry Potter's sixth year, she was forced to share her lectures with Firenze, who was also a fellow professor. What a lot of people don't realise is that Professor Trelawney is a True Seer in her own right.
Professor Trelawney has the appearance of a desperate gypsy wanna be. It is her go-to-style to wear patchwork clothing in earthy tones. Apart from that, shawls are one of her favourite things to wear. She appears in the majority of the films dressed in a tunic, maxi skirt, bandanna headband, and large round spectacles.
Professor Lockhart
Lockhart may have lacked Defense Against the Dark Arts skills, but he was a master of the tuxedo and understood how to wear it well.
The world may think fashion is stupid, but this blond Professor managed to trick everyone into thinking that boldness equaled intellect by just wearing a bowtie and having very white teeth. He was amazing even though he wouldn't have had a chance against a banshee. At the very least, he knew which hue of blue suited him best.
Bellatrix Lestrange
You may be shocked to see that Bellatrix Lestrange is included on our list, but despite the fact that her wardrobe lacks a great deal of variety, we have to agree that the darker colours she wears are a good fit for her personality. And, more importantly, does wearing black ever really go out of style? Despite the fact that we're fairly sure she stopped combing her hair while in Azkaban…
Professor Snape
Many Muggle teens show their grief and passion through their clothes throughout their adolescent years. Snape would have been a great role model for sad teens since he demonstrated how to dress for your mood.
If he had awoken one morning in a bright mood (having temporarily forgotten that the love of his life had died in the arms of another), he would have had no choice but to wear whatever he wanted. Snape was well aware of one certain fact: black is a color that would never go out of style. His long, lace-trimmed gown, a tall hat on top with a moth-eaten, and holding a massive crimson clutch in his other hand will be remembered for a long time to come.
Professor Dumbledore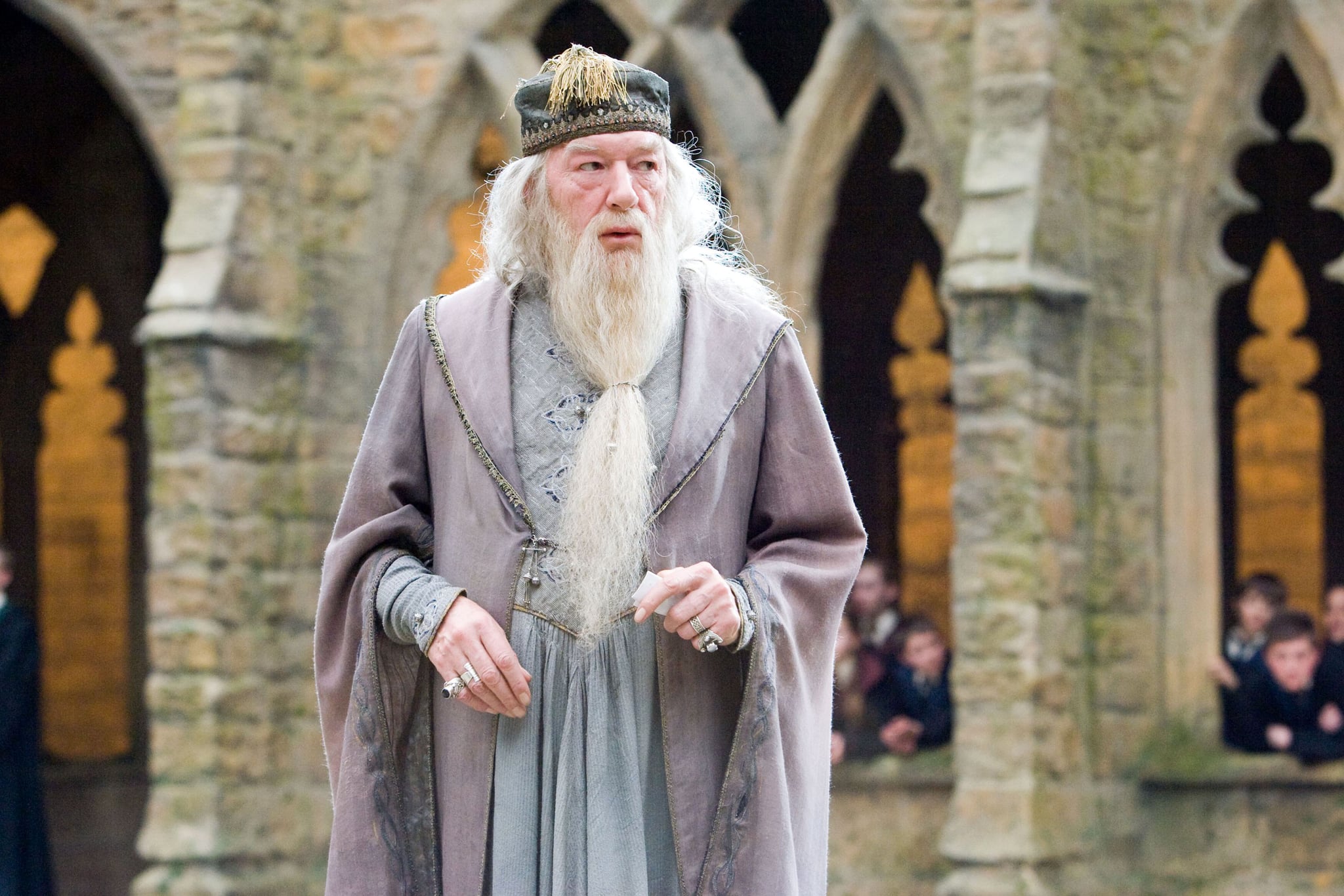 It's fair to say that the headmaster has undergone some transformations throughout the course of his profession. In the 1920s, a young Dumbledore preferred waistcoats and tailored looks, while his older self chose flamboyance, pomp, and comfort, such as purple cloaks, buckled boots, and occasionally – if he happens to find a wonderful flowered hat in a Christmas cracker – a lovely floral bonnet.
We appreciate the fact that Dumbledore's look has evolved throughout time; it's part of the pleasure of keeping things new and fascinating. You can't deny that he has a sense of style, as someone once remarked.